5-DAY RIDE-OUT
Download the 5-Day Trip Packet
So, you hopped on the bandwagon and joined the adventure motorcycling clan. You purchased an adventure bike, taken an off-road motorcycle training or two, and have some experience camping.
But…. you have lingering questions about outfitting your bike and hesitancy when venturing into backcountry riding locations for a night or more because of the unexpected.
In the Ro5 Ride-Out training you'll get answers to these questions and more. You'll build your confidence, learn self-reliant skills in the wilderness, enhance your riding ability and gain a clear understanding of what to do when things take an unexpected turn in the saddle. Hope for the best, prepare for the worst.
Welcome to the 5-Day Ride-Out, we fill in the gaps where other trainings fall short.
Combining adventure motorcycle training and the self-reliant backcountry skills needed to ride in remote locations longer term.
Breaking the norm in knowledge, skills and training, join us and experience the skills necessary to ride these fully loaded bikes off the beaten path, while at the same time passing on the self-reliant wilderness skills necessary to make backcountry travel comfortable and safe. In addition we throw in some modern survival skills, just in case things take a turn for the worst.
This is a unique opportunity to join with experts in their respective fields, collaborating together to offer something that is valuable, inspiring, and not found anywhere else.
A partnership between Ro5 and West 38 Moto is a rarity and is the first training of this kind. This is the training to take for your BDR Prep!
We offer you the opportunity to experience the best of both worlds: Adventure Motorcycle Training and Wilderness Self-Reliant skills to stay safe on and off the bike in the remote regions of the world.
This is the training to:
Learn the Rule of Five for comfort, self-reliant and modern survival skills
In-depth explanations of the gear and supplies to pack
Learn about proper planning (A, B, C's of how to pack your bike)
Tips and tricks for remote travel
Build confidence and skills in off-road motorcycle handling
Build confidence, skill and technique with loaded bikes
Understand how terrain dictates riding technique
Learn the West 38 Moto Five Elements for optimized motorcycle handling
Experience real-world off-road motorcycle riding scenarios
Ro5 brings the perfect blend of what it takes to travel backcountry, along with the all important modern survival skills that have been specifically designed for travel on two wheels. In addition to presentations of "core concepts," you will create a base camp, learn survival priorities, expertly build a fire, learn to disinfect water, and much more.
The West 38 Moto curriculum has been designed for the "path less traveled." In addition, presentations on the Five Elements for optimal riding will be reviewed. This will include appropriate transfer of weight, the "triple threat," various riding techniques for differing terrain, body positioning, and the psychological component of commitment.
After three days of on site training we venture-out on an overnight northern New Mexico tour to solidify your newly found skills in practical settings. On this adventure participants have access to a 3,000 private acre ADV motorcycle training ground and the Ro5 all-inclusive wilderness training center for learning of the self-reliant skills. Guests provide their own tent, sleeping pad, and sleeping bag for the two-day tour and own off-road ride.
A detailed gear list is provided after registration is complete.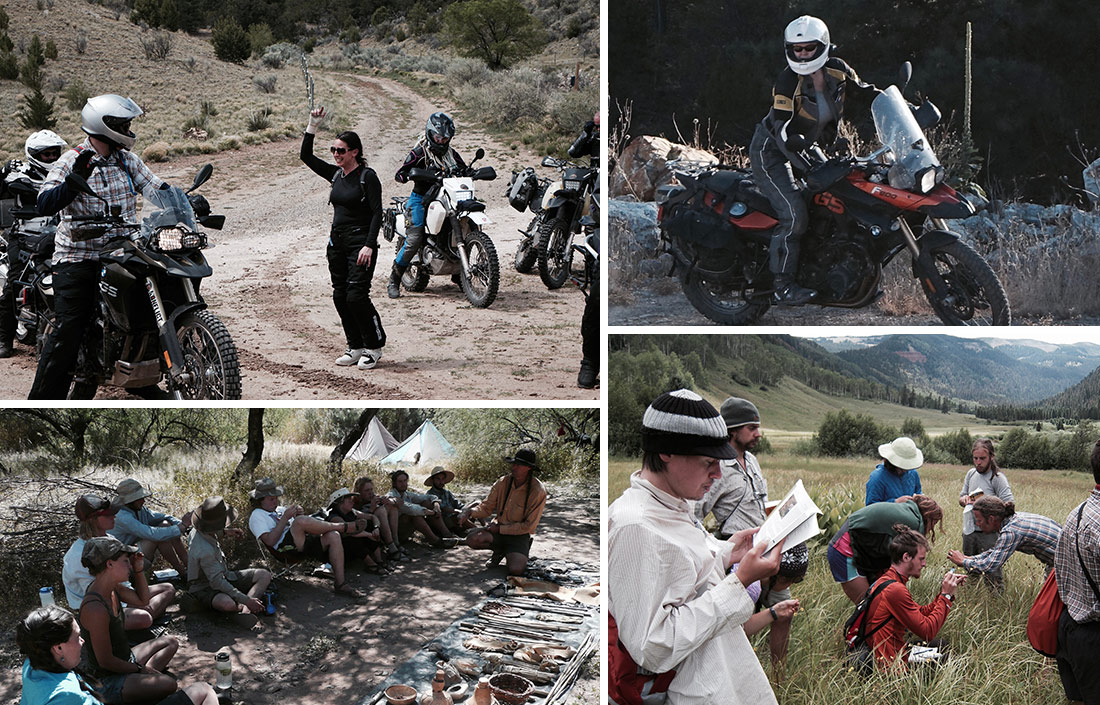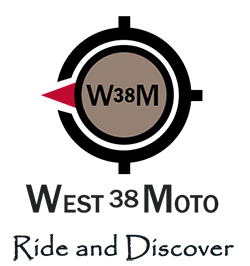 ALL-INCLUSIVE AMENITIES

Ride-Out
All-inclusive Amenities
An ultimate New Mexico camping experience
Our all-inclusive rate structure ensures that visits to Rule of Five and West 38 Moto trainings are a memorable and unique experience with the Ro5 safari-style wilderness camping, all meals and a unique atmosphere.
The West 38 Moto Training Grounds are located south of Santa Fe near the town of Cerrillos, held within the Ortiz Mountains at an elevation of 6,800 feet above sea level. With 3000 acres of private property, this spot is the perfect training ground for learning additional adventure motorcycle skills that are necessary for off-grid travel.
The Rule of Five Training Center is located in Northern New Mexico, just off the NM Backcountry Discovery Route (NMBDR) sitting at 8,400 feet elevation in the Tusas Mountains.
The Ro5 Trainings Center is a perfect location with access to a diverse landscape, wide-open space, and modern camp conveniences.
We believe strongly in a learning environment that supports inquiry, fun, and firsthand experience. Our goal is to ensure that our guests experience high-quality comfort paired with rustic simplicity to support an experience that allows for learning and adventure.
The all-inclusiveness we provide is a cornerstone of the guest experience. We are pleased to offer unique private trainings grounds, comfortable accommodations, all meals, experienced staff, and expert instructors: all toward the aim that the Rule of Five base will become the center of an unforgettable experience for the length of your stay.
All-Inclusive means…
Unique Rule of Five / West 38 Moto private trainings grounds
Parking
All meals starting Sunday dinner (this will be a mixture of restaurants, grocery stops and cooking over stoves and fire)
All training
All learning materials, contemporary gear and equipment required for the on-property training
2 nights private expedition canvas tent at the Ro5 Training Center
Camping cot with mattress and pillow
Storage spaces to house your belongings
Custom wilderness showers
Dry Flush toilets
Storage area for personal food
Literally, all you need are your clothes, a sleeping bag, personal items, a positive attitude, an adventurous spirit, and, of course, your motorcycle with associated protective gear.
A full gear list will be provided upon registration.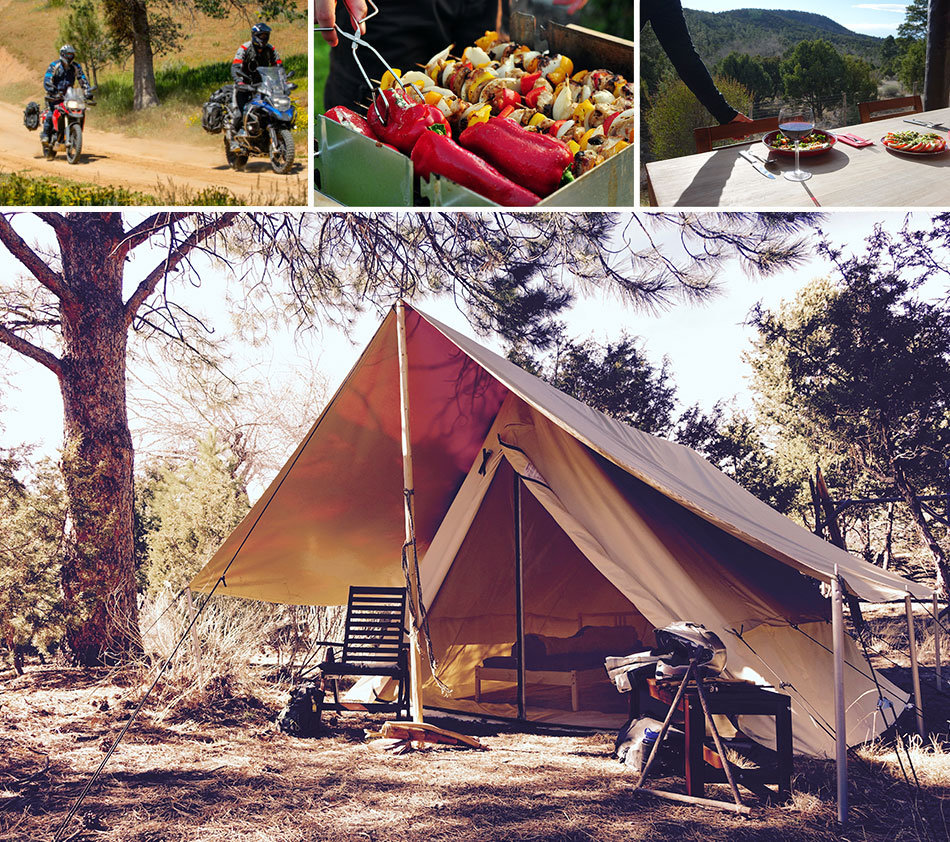 TRIP DATES
Stay Tuned! More Collaborations with West38Moto.
Offering Backcountry Preparedness Moto Trainings.
From your backyard to the backcountry in the western states.