NM/AZ OVERLAND EXPO TOUR
At a glance
4 Days Motorcycle Riding
3 Nights on the Road
Support Truck
Professional Motorcycle Guide and Instructor Dusty Wessels
Professional Wilderness Survival Guide Matt Brummett
Lodging
Night 1 Hannagan Meadow Lodge
Night 2 Developed Campground
Night 3 Backcountry off-grid camping
Meals
3 - Breakfast
4 - Lunch
4 - Dinner
Additional Skills to Learn on the Discovery Ride
Professional guide and instructor, Dusty Wessels, will be along to teach real-world riding techniques on multiple changing terrain challenges. In addition, there may be time for small clinics and/or real-world trailside repair and rescue, including the following:
Tire/tube repair
Bike rescue
Bike-to-bike towing
Bike packing
GPS satellite response
Communication devices - helmet-to-helmet and music
Tools to bring
Trail etiquette
Team mentality
Learn the West 38 Moto Five Elements for optimized motorcycle handling
Experience real-world off-road motorcycle riding scenarios
Professional wilderness survival expert, Matt Brummett, will also be on this tour sharing modern motorcycle self-reliance skills for backcountry travel.
WHAT ELSE DO W38M AND RULE OF FIVE OFFER?
The goal of this partnership is to share our passion for riding and discovering remote locations on adventure and dual sport motorcycles with those who don't quite know how to get into this… but really want to! We were all new at this once, and we had challenges finding good information about products, trips, groups, and classes. We want to be your resource for finding not only everything you need, but the best the industry has to offer. (And then go riding!)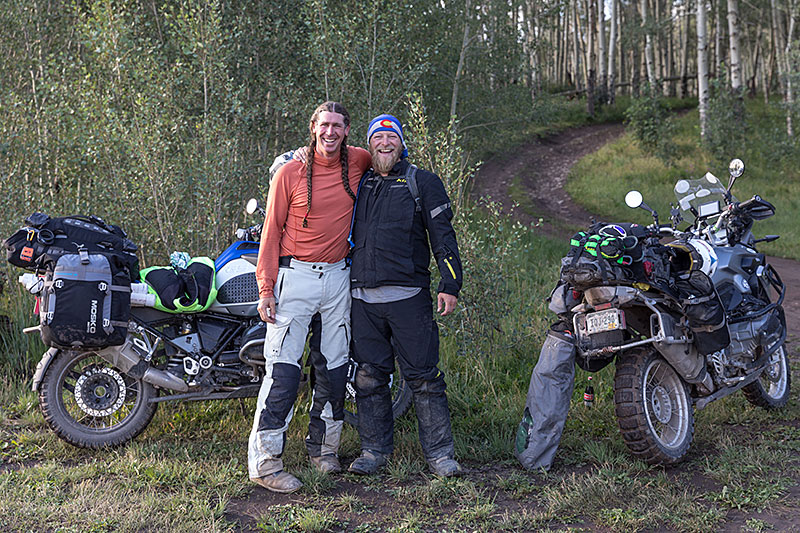 NM/AZ OVERLAND EXPO TOUR
Journey to the Overland Expo just outside Flagstaff, Arizona!
If you have never been, this event is fantastic! The Overland Expo is "the world's most unique event for do-it-yourself adventure travel enthusiasts, with hundreds of session-hours of classes for 4-wheel-drive and adventure motorcycling, inspirational programs, the Overland Film Festival, roundtable discussions, demonstrations, food, and a large expo featuring over 300 vendors of adventure travel equipment, camping gear, bikes, vehicles, and services."
During this 4-day, 3-night tour, our first night is in a lodge with all the creature comforts. The second night we camp off our motorcycles at a campground that offers us the outdoor comforts of a pit toilet and established campsites. On the third night, camping is totally off the grid, far from anything established! We teach you all the skills necessary to be comfortable in this environment and all the skills necessary to have tons of fun – campfire, food, and drinks at night. Once we arrive at the Overland Expo, campsites will be available to you for up to four nights during the course of the event. West38Moto will cover your camping and entrance fees for the event.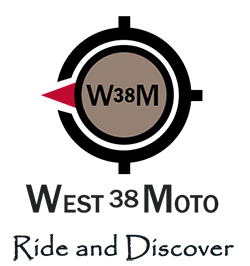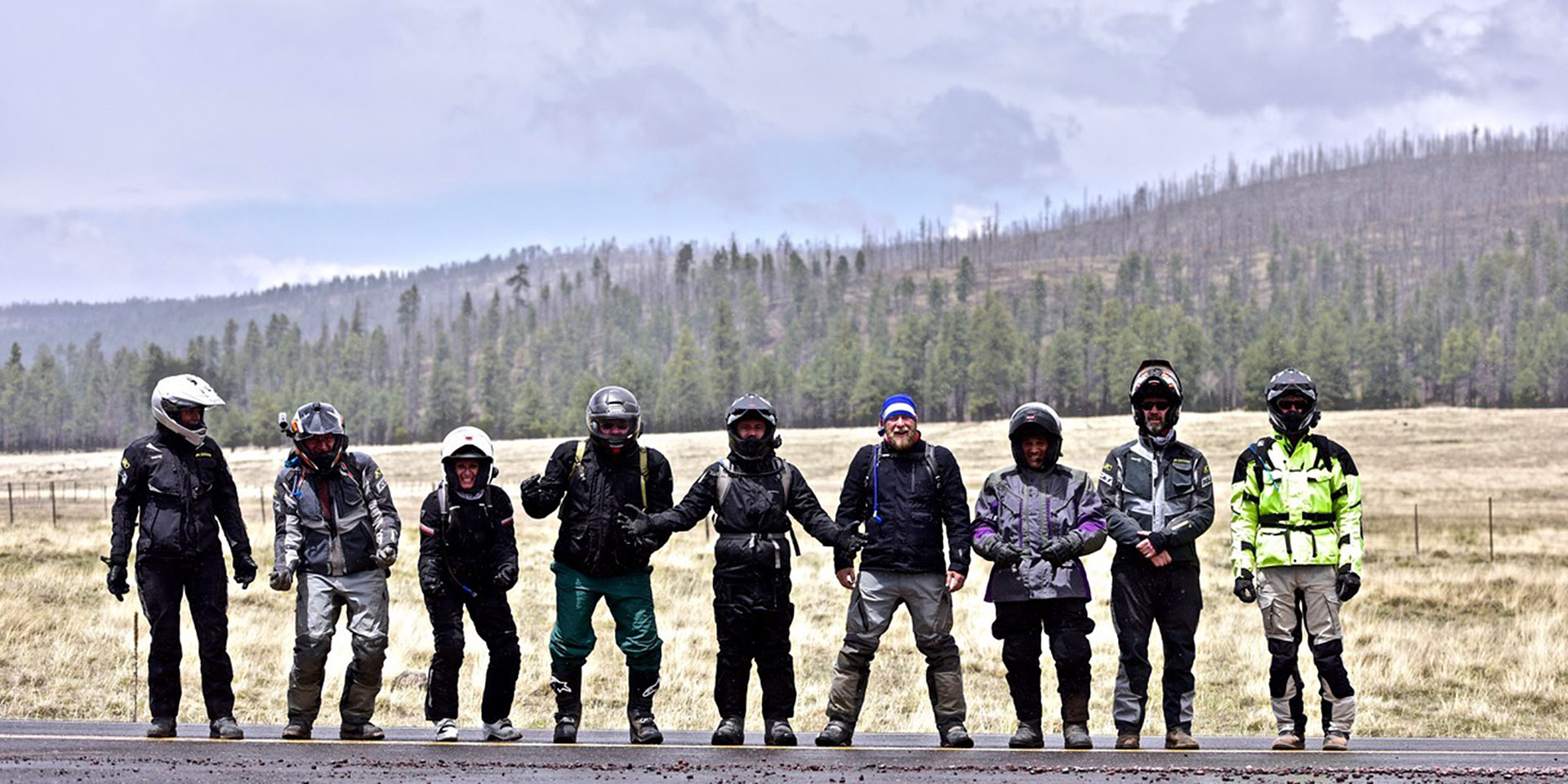 Our Route
Day 1 (Monday)
Grants, New Mexico to Alpine, Arizona
Pack your layers! Today we meet and start our journey from Grants, New Mexico, where we pick up a portion of the New Mexico BDR. Right from the start, the route drops us into some of the amazing scenery of the New Mexico Canyonlands. Today, enjoy off-the-grid riding through open ranches and winding alpine terrain at elevations reaching over 10,000 feet. At day's end, relax in a lodge just outside Alpine in the Hannagan Meadow, which sits at over 9,000 feet. We just might be greeted with some frost (yes, in Arizona, in May)! Warm rooms and meals prepare us for Day 2.
Day 2 (Tuesday)
Hannagan Meadow, Arizona to Clifton, Arizona
After a hearty breakfast and a good night's sleep, we make our way along highway 191, one of the most breathtaking and twisty paved roads in all the West! As we wind along highway 191, we enter the Morenci Mine, one of the largest operating copper mines in the world! They have an estimated reserve of 3.2 billion tons of grading ore. Riding through the mine area, a detour on Lower Eagle Creek Road leads us down the stunning canyon into the river bed. There are remnants of an old church that will provide ample photo opportunities. We also get a chance to practice river crossings! After pictures and seeing the sights, we voyage into the town of Morenci to top off with gas before heading to camp. Tonight our camp spot is in a semi-established campground outside of Clifton, Arizona.
Day 3 (Wednesday)
Clifton, Arizona to Young, Arizona region
This morning's view, ride, and scenery of the Black Hills Backcountry Byway continue to amaze as we twist our way through the backcountry canyon roads on our way to Safford. A short highway stretch leads us into Safford, where we gas up and buy supplies for the day before making our way into the small town of Bylas. Now on dirt roads again, we journey through the San Carlos Indian Reservation, riding next to the San Carlos Reservoir. This nice little detour gets us off the highway on our way to Globe. In Globe we eat lunch, fill up on gas, and buy supplies for our off-the-grid camp spot tonight. On the pavement for just a bit, we pick up the Arizona BDR and gallivant up through the Tonto National Forest. Just when you thought spectacular views were done, your jaw will drop again here! Our group will search out a campsite for the night and set up camp. Tonight be ready to enjoy a campfire, dinner, drinks and some instruction from our Wilderness Survival Expert, Matt Brummett of Rule of Five, about self-reliance and off-the-grid camping!
Day 4 (Thursday)
Young, Arizona region to Overland Expo
Today, the Arizona BDR guides us to elevations over 8,000 feet alongside the Mogollon Rim. If you have never seen the Rim, it is astonishing! We have a planned stop here to take advantage of the views and many photo opportunities! The rest of the route for today is a lot of winding dirt roads in the alpine forest; expect the Arizona BDR to get a bit technical on the way to Winona and I-40 for the final stretch to the Overland Expo! We check in as a group to the Expo and scout out our camping spots. Once camp is all set up, plan to head into town for a celebratory dinner!
For the next few days, enjoy the Expo at your leisure! You can camp there for up to four nights. Just make sure to say hi now and again and let us know when you leave!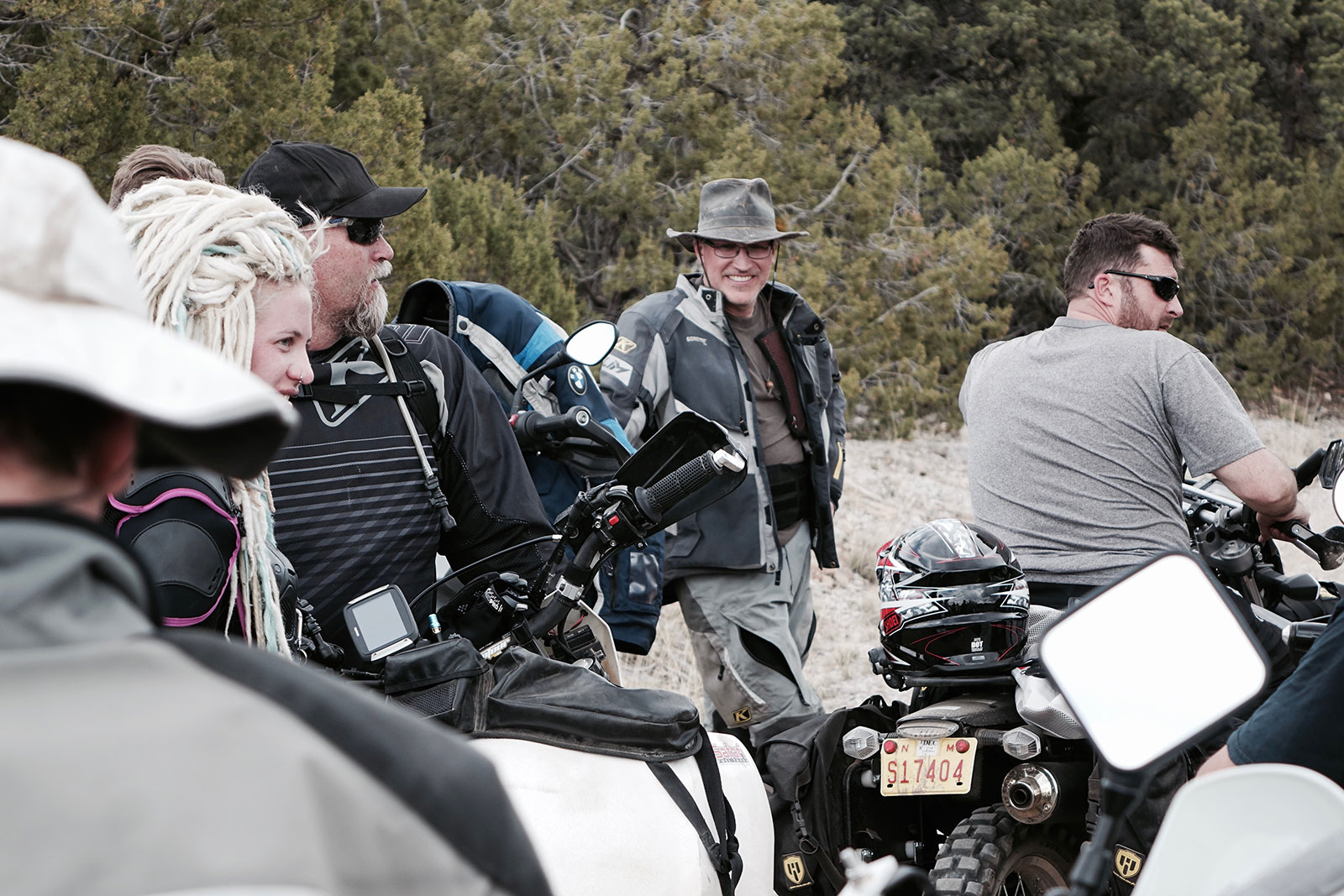 ---
FOOD
Breakfast, lunch, and dinner will be provided every day. We will enjoy dining at the lodge for our first dinner and breakfast. For other dinners and breakfasts at camp, we will send a few menu choices for you to choose from. There will be days when we have enough time to stop at restaurants for lunch. There will be other days we will have pre-prepared lunches to enjoy on the trail.
CLOTHES
Proper riding gear is a must! If you have any questions about riding gear and clothing, feel free to call so we can cover this in more detail. In general, people tend to over pack clothing items. Besides riding gear (including a helmet, jacket, gloves, pants, and boots), you will need layers for frequent weather changes. Consider packing a separate set of comfortable clothes/shoes to wear in town or at the hotel or camp while we are lounging.
TOOLS
If you have a good set of tools, it is not a bad idea to bring them; some people like to be self-sufficient. If you don't have any (or want to save room), we should have enough tools to fix or repair most bikes on the fly.
HOW DO I NEED TO PACK FOR ADVENTURE RIDING?
Pack lightly, efficiently, and in a way that encourages proper bike performance. We can help you with that! Since we are mixing hotels with camping, you are welcome to any items that you like for this trip and carry it on your bike or pack it in the support truck/trailer. If you do not have camping equipment, we offer rental tents and cots. We suggest daily packing of snacks, water, and clothing for layering to adjust for the conditions.
Important Checklist
Driver's license with motorcycle endorsement.
Your own motorcycle with updated registration and proof of insurance.
If you don't have a motorcycle or would like to rent one, we work with many reputable motorcycle rental outlets and we can assist you with bike rental.
Luggage to carry all your layering clothes and personal belongings while we are out for the day. The support truck can carry all the big stuff so you just need to pack for your day needs.
Optional: GPS or phone for navigation
WHAT KIND OF MOTORCYCLE DO I NEED?
There is no one answer to this question because it depends on preferences, riding ability, and of course, budget. Any motorcycle can be converted into a dual sport bike. Heck, we know people who have converted their Harleys into adventure bikes! But if you have one that's already capable of off-road riding, you can get started a little sooner. Many brands of bikes are readily available and, having ridden and owned most of the popular dual sport bikes, we can help you find the bike that fits you best. If you don't have a bike right now, we can help you with a rental.
WHAT'S INCLUDED?
Meals (breakfast, lunch, dinner)
Some days lunch will be packed and taken on the road
Tips/gratuities for meals
Hotel accommodations while on the tour
Professional guide service
Professional wilderness survival expert
Support truck and trailer to carry all your luggage and an extra bike available if needed
WHATS NOT INCLUDED
Motorcycle: Bring your own or rent a bike – we can assist you with a rental if needed
Fuel – budget for up to $25/day
Alcoholic drinks
Tips/gratuities for services not related to meals
Snacks, souvenirs