How long is each trip?
Each trip varies in length. We offer day-trips as well as multi-day trips that can last up to seven days.
Who are Rule of Five Wilderness Company retreats for?
Just about anyone can enjoy our retreats. No wilderness experience is necessary. Your outdoor skills can vary from needing a complete 101 training to simply needing a refresher on skills you may have already learned.
You don't need to be an extreme athlete to enjoy these trips. You do need patience and a willingness to learn, but we can cater the experience to your fitness level. We will give you challenges, but nothing that you can't overcome. If you are healthy, have good stamina and aren't afraid to get your hands dirty, you will have a great time.
We have an age minimum of 14 and participants under 18 must be in the company of an adult.
Most of the trips at Rule of Five consist of small groups of 12 or less. This allows us to ensure the best experience possible with a small student to instructor ratio.
Rule of Five retreats are ideal for solo adventurers, intergenerational families and groups alike. Groups will find the experience to be great for team-building, while solo travelers will find it to be the ideal environment to meet and connect with other like-minded adventurers.
What does the day-to-day on a Rule of Five retreat look like?
Each multi-day retreat begins with a dinner at 6:00 PM, on the first evening after you arrive. Here, we give you a rundown of the schedule for the retreat you have chosen and provide introductions.
Each retreat provides a different experience, so the itinerary varies depending on your custom itinerary. Each trip has multiple lessons on the essential Rule of Five: Shelter, Fire, Edge, Vessels and Cordage. You will also have the opportunity to participate in outdoor excursions, challenges and presentations.
What are the accommodations like?
On arrival at the Ro5 base camp, you are greeted by one of our staff and introduced to the safari-style outdoor kitchen. Camping includes dry-flush toilets, wilderness showers, and a common area. Participants supply their own gear. Enjoy group meals in our fully equipped kitchen throughout the adventure.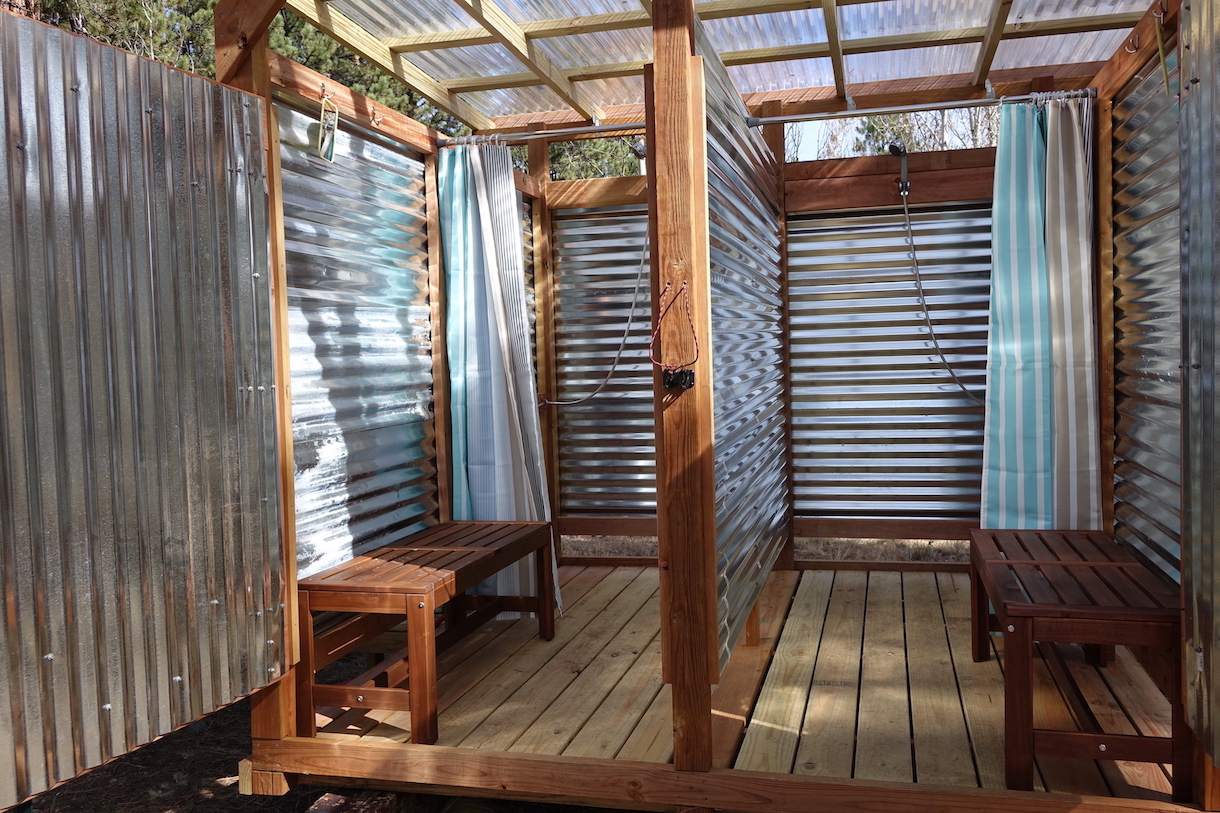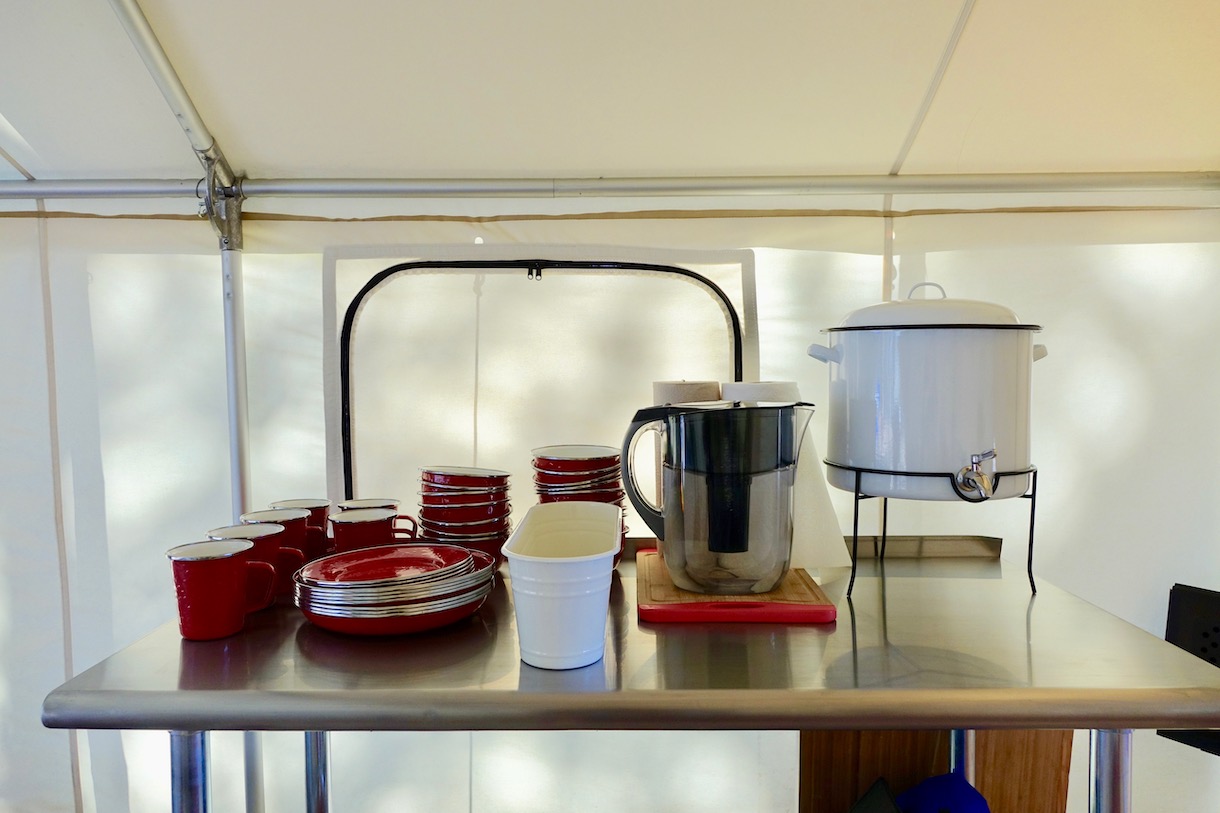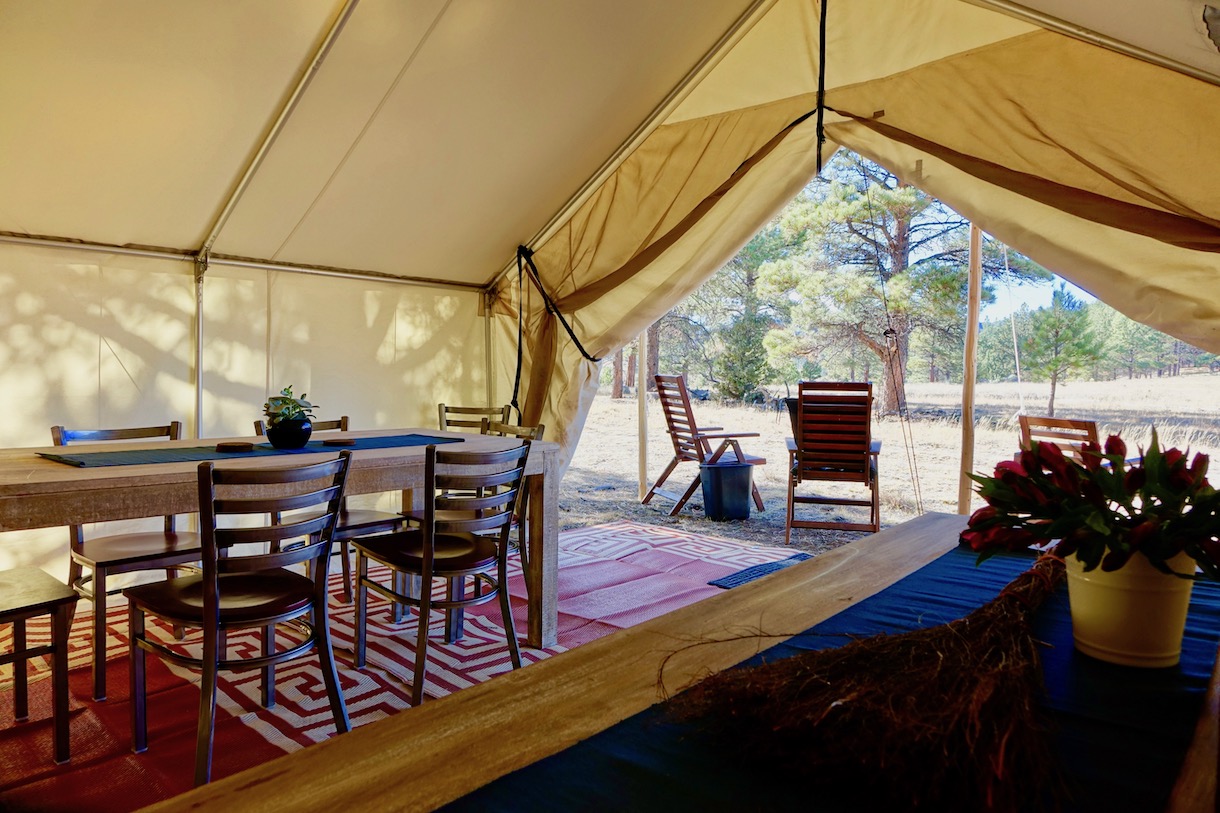 What do I need to bring?
We provide you with a fully equipped outdoor kitchen, on-demand hot water showers and dry-flush toilets. You will need to bring all personal gear. As your trip approaches we'll send you specific information such as; a packing list, how to manage high elevation and directions to the Ro5 base. It's also helpful to have a high clearance vehicle getting to the land.
Can you recommend lodging for my family while I'm on a Ro5 trip?
Yes, in fact we would be happy to pass on some hotel options for your family while you're away. Contact our office and we would be happy to let you know next steps.
Are there a minimum/maximum number of participants?
Yes, the minimum number of adventurers per trip is 6 and the maximum number is 12. If you have a group smaller than 6 or larger than 12, please call our office to discuss a custom trip. 505-469-9888
Are there any prerequisites required for the trips?
In short, no. The Rule of Five programs are open to all. Each program sets aside time for review of the foundational skills in order to develop more advanced techniques.